PARD news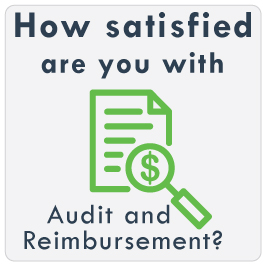 Read this important update regarding upcoming wage indexes and occupational mix survey data.
This outlines the new ability to request your tentative settlement notification letters in Spanish.
This article clarifies longstanding policy concerning reimbursement for a Medicare bad debt while the account is at a collection agency.
Rural hospitals and critical access hospitals or hospitals/CAHs reclassified to a rural area can qualify for reasonable cost reimbursement of anesthesia services performed in the hospital or CAH by a qualified non-physician anesthetist if they meet certain criteria and obtain approval for the CRNA/AA cost reimbursement.
The Centers for Medicare & Medicaid Services (CMS) has developed a standardized provider-based designation checklist.
This outlines the ESRD (End Stage Renal Disease) PPS (Prospective Payment System) Low Volume Payment Adjustment Instructions for Yearly Attestations
View these updated instructions for elections pertaining to SSI ratios for 2004 and earlier as well as SSI ratios for hospital cost reporting periods, but only for those patient discharges occurring before October 1, 2004.
[CR 10484]
First Coast Service Options (First Coast) strives to ensure that the information available on our provider website is accurate, detailed, and current. Therefore, this is a dynamic site and its content changes daily. It is best to access the site to ensure you have the most current information rather than printing articles or forms that may become obsolete without notice.