Last Modified:

9/12/2021
Location:

FL, PR, USVI
Business:

Part A
Overpayment FAQs
Can I request early or immediate offset of a demanded debt?
Can a request for offset/recoupment be made at the same time I notify Medicare of an overpayment?
Why do I have a negative reimbursement on my claim? The payment was applied to the Part A hospital deductible and/or coinsurance.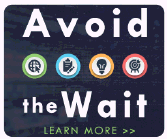 First Coast Service Options (First Coast) strives to ensure that the information available on our provider website is accurate, detailed, and current. Therefore, this is a dynamic site and its content changes daily. It is best to access the site to ensure you have the most current information rather than printing articles or forms that may become obsolete without notice.