PARD audit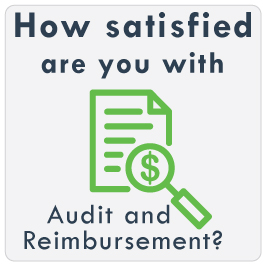 This identifies who has appeal rights, the types of appeals, and filing requirements.
This briefly identifies the two methods used to determine the disproportionate share as well as the supplementary security income updates.
This gives you the background of indirect medical education cost as well as a link to the 2015 final rule.
This gives you the acceptance and denial criteria for a reopening.
This says that the wage indexes are updated annually, based on a survey of wages and wage-related costs of short-term acute hospital cost reports.
This provides all of the pertinent information to file bad debts.
View the FY25 wage index timetable here.
CMS has issued guidance on Medicare's longstanding policy on Medicare-Medicaid bad debts claimed on a cost report for dual-eligible beneficiaries.
This identifies when a provider seeks a determination of provider-based status for a facility that is located on the main campus.
This identifies the methodology for determining payments to hospitals as well as the audit documentation requirements.
First Coast Service Options (First Coast) strives to ensure that the information available on our provider website is accurate, detailed, and current. Therefore, this is a dynamic site and its content changes daily. It is best to access the site to ensure you have the most current information rather than printing articles or forms that may become obsolete without notice.