Claim submission guidelines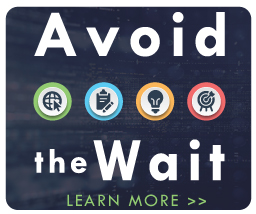 To be considered filed timely, a claim must be submitted no later than one year after the date of service. If a claim is returned to the provider, it has not been filed successfully.
This article provides guidance for billing provider-liable acute inpatient noncovered and acute partial inpatient noncovered days, and acute inpatient noncovered beneficiary-liable days.
Learn about the top errors First Coast has identified for Opioid Treatment Program (OTP) claims and how you can prevent the errors on your claims.
Correct coding requires services to be reported with the most specific code available that appropriately describes the service. This article has been revised to reject claims not billed correctly. Please read this article to learn more.
Are you submitting claims for non-covered dental services to receive the denial? Review this article for details on submitting claims for these non-covered services.
View this article to learn about First Coast's new coversheet for hardcopy UB-04 form submissions.
JN hardcopy request
Use this form before doing a hardcopy claim submission.
This FAQ provides information on timely filing of claims.
This document outlines instructions -- for Medicare administrative contractors -- regarding how to request assistance from First Coast Service Options to resolve an overlapping claim.
There are three ways to obtain the Medicare Beneficiary Identifier (MBI), which is effective when the beneficiary was or is eligible for Medicare. This article was most recently revised March 19, 2020, to clarify that the beneficiary's first name, last name, date of birth, and SSN are needed to use the MBI lookup tool. All other information remains the same.
[SE18006]
First Coast Service Options (First Coast) strives to ensure that the information available on our provider website is accurate, detailed, and current. Therefore, this is a dynamic site and its content changes daily. It is best to access the site to ensure you have the most current information rather than printing articles or forms that may become obsolete without notice.