Remittance advice
Find remittances on SPOT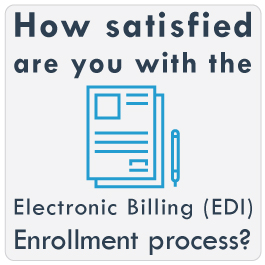 This article contains the background information and resources you need regarding electronic remittance advice.
Information on the free software provided by CMS for viewing and printing electronic remittance advice (ERA).
This article provides information on how providers can obtain duplicate remittance notices.
Article includes flow of the remittance advice and links to the claims adjustment reason codes and the remittance advice remark codes.
This animation is intended to answer some common remittance advice questions from the Debt Recovery department.
Washington Publishing Company external code lists
The WPC external code lists webpage contains links to various code lists, including CARCs; RARCs; provider adjustment reason codes; claim status codes; and much more.
First Coast Service Options (First Coast) strives to ensure that the information available on our provider website is accurate, detailed, and current. Therefore, this is a dynamic site and its content changes daily. It is best to access the site to ensure you have the most current information rather than printing articles or forms that may become obsolete without notice.