Electronic services - getting started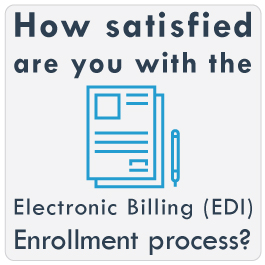 Third-party vendors have an obligation to maintain Medicare compliance. See this article for detailed requirements.
This is a list of electronic billing vendors who have passed X12N 837 (5010 errata) testing with First Coast Service Options Inc. Also included are Billing Services, Clearinghouses and Network Service Vendors (NSVs). NSVs provide connectivity to Medicare Front End Gateway.
The following information outlines procedures related to getting started along with additional electronic features available to EMC providers.
Before selecting a vendor, the provider must examine its business needs to identify the EDI, practice management, or other services that the provider is interested in obtaining from a vendor.
[CMS IOM Pub. 100-04, Ch. 24, Sec. 60.8]
First Coast Service Options (First Coast) strives to ensure that the information available on our provider website is accurate, detailed, and current. Therefore, this is a dynamic site and its content changes daily. It is best to access the site to ensure you have the most current information rather than printing articles or forms that may become obsolete without notice.