Last Modified:

9/19/2022
Location:

FL, PR, USVI
Business:

Part A, Part B
IDM: Forgot Password/User ID
Forgot Password or User ID (unlocked account)
Follow these steps if you forgot your SPOT/IDM password or user ID.
Note:
these steps should only be followed if your account has
not
been locked. Follow the steps for a password reset below if your account is locked.
1. Navigate to CMS' IDM portal:
https://home.idm.cms.gov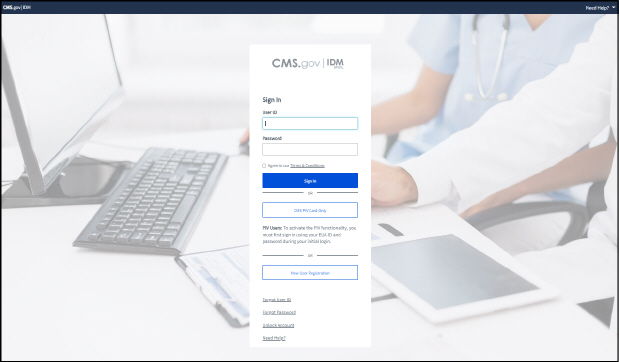 2. Click the underlined "Password" or "User ID" in the link below the red New User Registration button. Follow the steps to reset your password or user ID.
Reset Password (locked account)
If you enter the incorrect password too many times, your account may become locked. You may either wait 30 minutes, and use the
Forgot Password
link, or you may follow these steps to request that your account be unlocked and your password reset:
1. Call the
SPOT Help Desk
(855-416-4199, option 1)
2. Answer identity authentication questions
3. Ask the
SPOT Help Desk
representative to unlock your account and reset your password
4. An email will be sent to the email associated with the IDM account.
5. Click on the link to the
Reset Password
page included in the email
First Coast Service Options (First Coast) strives to ensure that the information available on our provider website is accurate, detailed, and current. Therefore, this is a dynamic site and its content changes daily. It is best to access the site to ensure you have the most current information rather than printing articles or forms that may become obsolete without notice.